Gooderson Knysna Chalets
Fisher Haven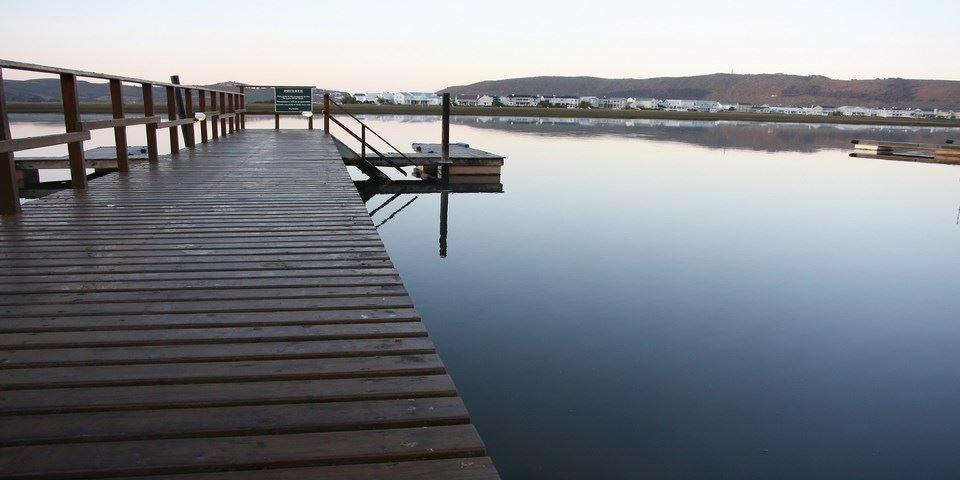 About Gooderson Knysna Chalets
Knysna Chalets is found close to the village of Knysna, which is a great place for shopping and dining with a brewery, top-class restaurants and a lot of waterfront attractions.

Close by, the Knysna lagoon is a pristine haven for fishing, water skiing, windsurfing, sailing, paddling or a relaxing sightseeing cruise. The Knysna Heads are a famous feature and the Knysna oysters are famous all over the world.

The resort has a games room, children's playground, and swimming pool and each chalet accommodates four guests in one bedroom with a sleeper couch. Outside the chalets is a private braai area.
Facilities
Braai/Barbecue
Swimming Pool
Satellite TV*
Credit Card Facilities
Parking on Premises
Bath
Bathroom
Kitchen
Lounge
Pets Not Allowed
Shower
* Please enquire for further details.
Important Information
RESERVATION TERMS AND CONDITIONS

Rates are subject to availability and fluctuations.
Rates are per night sharing on a per person or per room basis, as indicated.
Rates indicated for a "double per person sharing" are based on two persons sharing a room and are charged per person sharing per night unless otherwise stated.
Rates... RESERVATION TERMS AND CONDITIONS

Rates are subject to availability and fluctuations.
Rates are per night sharing on a per person or per room basis, as indicated.
Rates indicated for a "double per person sharing" are based on two persons sharing a room and are charged per person sharing per night unless otherwise stated.
Rates are for accommodation only unless otherwise specified.
"BB" denotes bed and breakfast. "DBB" denotes dinner, bed and breakfast.
These rates are not available for groups or conferences and a maximum of 9 rooms per booking applies.
Rates are non-commissionable to IATA/ASATA registered Travel Agents, on presentation of a referral/payment voucher.
Certain rates require a non-refundable prepayment in order to be confirmed. Please check the Rules and Rates when booking, to determine the payment policy.
Reservations confirmed on a prepaid rate are subject to cancellation fees should they be modified or cancelled.
The credit card used to confirm a reservation is required to be presented on check-in at the hotel. In the event of the cardholder not travelling, a valid form of ID is required to be presented.
All other payments for services rendered by a Gooderson Leisure Hotel, Resort or Lodge shall be payable by you on departure.
All accommodation provided in terms of any booking made on this website will be subject to the standard Gooderson Leisure terms and conditions of residence of the hotel concerned.
Certain special promotions and rates carry their own terms and conditions which apply accordingly.
All Gooderson Leisure rates are inclusive of Value Added Tax but exclude the required 1% Tourism levy that will be charged.

PEAK AND OFF-PEAK

Peak also refers to "season"; or "in season";. Off-peak also refers to "out of season"; or "off season";.
Gooderson Leisure rates apply to peak and off-peak.
Peak Periods are as follows:
Christmas Day (25 December), Day of Goodwill (26 December), New Year's Day (1 January)
Easter long weekend.
16 December to 8 January.
South African Public School holidays, as gazetted.
Nationally declared Public Holidays and long weekends associated with Public Holidays.
Off-peak periods are those that fall out of the above peak periods. Should your booking apply to both periods a peak period date and non-peak period, the peak period conditions will apply.

PAYMENT

Payment for any reservations or other services for which fees may be charged by Gooderson Leisure shall be payable by you on departure from the hotel in question or, where applicable, shall be debited to your account after departure.
The rates payable by you in respect of the provision by Gooderson Leisure of any services and/or goods, including but not limited to the provision of accommodation at the hotel of your choice shall be the current applicable rates of the particular hotel specified by you. Those rates are available from the hotel itself.
Provision of banking and/or credit card details on the website is merely to secure a reservation, and does not constitute payment in respect of the services to be provided by Gooderson Leisure. Gooderson Leisure reserves the right to debit your credit card with a cancellation fee equal to 1 nights' accommodation, if a reservation is not cancelled 6 days prior to arrival.
The customer/client hereby agrees that this transaction constitutes an electronic transaction as defined in the Electronic Communications and Transactions Act 2002 and that a binding agreement has been concluded between the Hotel and the customer/client authorising the Hotel to deduct or to debit the credit card for payments for services rendered to the customer/client. The hand signature of the customer/client shall not be required for authorisation purposes.
By clicking the "I AGREE" button herein, the customer/client signifies and accepts all terms and conditions contained in this Website.
All credit card details supplied will be charged instantly, should the transaction be successful the reservation will be confirmed, and the deposit posted onto your reservation.
All major credit cards will be accepted. Charges and refunds will always be processed in South African currency.
The card used to make a reservation will be requested and presented when you check in along with a valid identification. All other payments for services rendered by a Gooderson Leisure Hotel, Resort, and Lodges shall be payable by you on departure.

DEPOSIT POLICY

A deposit equivalent to one night's accommodation must be paid within 72 hours to secure the reservation.
Should no deposit be received in the allotted time, the hotel reserves the right to cancel the booking without prior notification.

ALTERATIONS TO RESERVATIONS

Off-Peak Alterations

If you reduce the number of nights stay and the arrival date is more than 14 days from arrival, the refund for the reduced number of nights will be processed by the hotel within 21 days of you informing the hotel and no additional penalties will be incurred.
If you reduce the number of nights stay and the arrival date is within 14 days of arrival, any refund that may be due will be processed at the time of check-out from the hotel.
If you extend your original reservation and prior to your check-in, the hotel will take payment in respect of the additional accommodation charges at the time of check-in.
Peak Alterations

If you reduce the number of nights stay more than 14 days before your expected arrival date, you will be refunded by the hotel on check-out.
If you reduce the number of nights stay within 14 days of your expected arrival date, you will not be refunded.
If you extend your original reservation and prior to your check-in, the hotel will take payment in respect of the additional accommodation charges at the time of check-in.

CONFIRMATION OF RESERVATIONS

For online credit card transactions

If a transaction is authorised by the bank you will receive on screen confirmation of your reservation.
Should the transaction be declined by the bank, you will receive notification of this on screen and no reservation will be held for you at the hotel.
For EFT transactions

You will only receive confirmation once your funds have been received and confirmed. Proof of payment does not constitute proof of funds. Please note that it can take up to 3 days for funds to clear into our bank account.

On confirmation of a reservation on screen, an e-mail and SMS (providing you have supplied a cellular number) will be generated and dispatched to you. The e-mail address provided by you will be used to send the confirmatory e-mail. Only South African mobile phone numbers will be sent the confirmation by SMS. It is advised that you print the confirmatory e-mail and present same to the hotel at time of check-in.
Comments and queries with regard to payments and confirmation should be emailed with full detail to the relevant hotel, Resort and Loge concerned with the booking.

CHILDREN'S POLICY

Any person under the age of 16 years old is deemed a child in terms of our policies.
Children's rates are only applicable when children are staying in the same room as adults. If children stay in a separate room, standard adult rates will apply.
Children staying in the same room with parents pay no accommodation fees, but a percentage of food costs are due:
0 - 3 years: No charge
4 - 6 years: 25% of food costs
7 - 12 years: 50% of food costs
13 - 15 years: 75% of food costs.

CONDITIONS OF RESIDENCE

The guest, signing the registration card, warrants that he is duly authorised to sign for and bind all persons represented by him or for whom he is responsible ("his party") to these conditions of residence and, failing such authority, agrees to be personally liable for all amounts arising from the residence of himself and his party at the Hotel.
The guest and each of his party aggress to pay not later than the time of departure (unless prior written arrangements have been made with the Hotel management) the room rate is determined by the Hotel for the period of residence, the costs of food, beverage and any other amounts relating to such residence together with VAT (if applicable) incurred by the guest and his party during his/their stay in the Hotel. Periodic payments must be made if the account exceeds the credit limit designated by the Hotel, and accounts are payable on presentation.
A certificate from the Hotel Manager shall constitute proof of indebtedness of the guest and his/or his party and of the particulars therein for all purposes including any action instituted by the Hotel against the guest and/or any of his party.
The guest agrees that after his departure, the Hotel may retain goods left behind by him and/or his party and authorises the Hotel after giving one month's notice to the address registered by the guest of its attention to do so, to sell same, privately or publicly, at the Hotel's discretion at such price as the Hotel may determine and offset proceeds of such sale against possible indebtedness of the guest or to hold such proceeds or part thereof for a period of three years pending any claims by the guest for those proceeds failing which they shall be deemed to have been forfeited to the Hotel.
The guest hereby agrees on behalf of himself and the members of his party that it is a condition of his/their occupation of the Hotel that neither the Hotel, its landlord, employees nor agents shall be responsible for any injury or death of any person or the loss or destruction of or damage to any property upon the premises, whether arising from fire, theft or any cause and by whomsoever caused or arising from the negligence (gross or otherwise) or wrongful act of any person in the employment of the Hotel. The guest and his party may hand to the Hotel for safekeeping money and /or valuables, whereupon a special receipt will be issued accordingly. see more
Gooderson Knysna Chalets Map
Click to display the map
Gooderson Knysna Chalets is 4.3km from the centre of Knysna , the nearest airport 78.2km (George Airport).
*Distances are shown as the crow flies and not necessarily the actual travelling